CAMPAIGN WITH US
It's amazing what we can accomplish when we work together! Change or growth is never by mere chance. It's always the result of working hard and long enough at something to get the desired outcome. We work in the areas of abandonment and intellectual disability, and even after 16 years we believe that we can do much more – with a little help! Campaign with us on these critical issues to bring about much needed change and build an inclusive society for all differently abled children.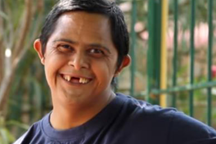 World Down Syndrome Day – March 21, 2018
Campaign Status:
Inactive
We are so fortunate to have Moosan, our brother. He enriches our lives in so many ways! Moosan lives with intellectual disability and Down Syndrome but despite this prognosis, he is a happy child; his giggles and laughter, highly infectious! Moosan may never be able to survive entirely on his own because he is a child at heart – completely trusting and vulnerable. But what he lacks in mental capability, he completely makes up for in emotional intelligence. Moosan is helping us find the balance between head and heart!.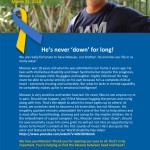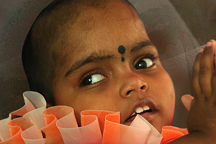 Can we rest when she's out there all alone? – February 2018
Campaign Status:
Active
(Help us spread the word!)
Sri Arunodayam is constructing a new home for the lifelong care, protection and rehabilitation of 100 abandoned intellectually challenged little girls. There are very few homes for such children in our country today, and Sri Arunodayam wants to remedy this, by building a home that provides a loving and caring environment for them. Be a partner in this worthy cause, and help build this home – one square foot at a time!.
Our "Special Mom" Awards – Annual Event since 2017
Campaign Status:
Active
(Help us spread the word!)
When we conceptualized our 'Special Mom' program back in 2016, our overarching vision included the desire to start a transformation in the way that society considers and responds to 'special' children and their families, who are most often misunderstood, discriminated against and judged. The 'Special Mom' Awards was only the beginning of a modest but potentially powerful type of advocacy that would bring to light the heroic nature of families living with their 'special' children and refusing to take the easy way out by abandoning them. Such heroism comes with daily sacrifice that often goes unnoticed. Which is why we created this unique program – because mothers and families that brave the odds for their 'special' children are true unsung heroes to us, and we want to give them the honor they deserve by recognizing and supporting them through this program.
International Day of Persons with Disabilities – December 2016
Campaign Status:
Inactive
(But feel free to share the film!)
We had conducted awareness programs that touch on key issues, trying to create a paradigm shift in existing mind-sets concerning disability. This powerful short film went viral with over 90,000 views on Facebook alone! The special child and the elderly man in the film very skilfully emote an important message worth repeating: "the intellectually disabled don't have a choice about their condition, but we have a choice to accept them unconditionally!.