WHAT WE DO
Each child at Sri Arunodayam has unique needs. That's why our rehabilitation program includes a wide range of therapeutic treatments and activities.
Nurture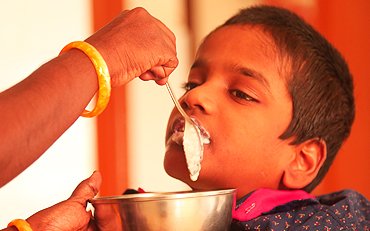 Most of the children arrive at our home in a pitiful condition having endured rejection, abuse, and unimaginable hardships. Several have serious medical conditions that require immediate attention.
At the home we  nurture, feed, clothe, comfort, and medically treat them to the best of our capabilities. HIV infected children are treated and handed over to the Government authorized HIV Homes once they stabilize. The rest remain with us and this becomes their Home.
On an average, we receive around 20 children in a year. But now that we've  reached full capacity  it really pains us to turn  new entrants away for lack of infrastructure. We are approaching generous stakeholders to help us remedy this situation.
Rehabilitate and Integrate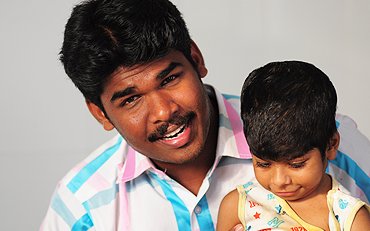 This process is a lifelong one. As our children recover, we work out a consistent training program. With medical and psychiatric care, physiotherapy, occupational and speech therapy, special education, and vocational training, we encourage them to participate socially, at their own pace.
Our Special Educators set goals for them and each child is individually assessed and evaluated. Depending on their ability and physical condition, the children are put  into Early Intervention, Pre-Primary Level 1, and Vocational programs.
Through Prayatna – our vocational training unit, older children (18 years and above) are trained in vocational careers such as the making of paper bags, envelopes, candles,  beads and  book binding. We try and make them as self-reliant as they can be, and they begin to gain a sense of purpose as they start contributing to society.
Restore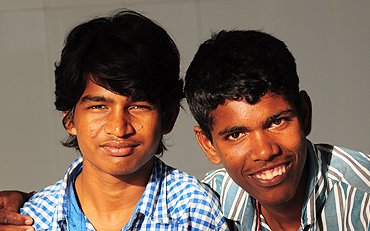 We believe that a family set-up is the best environment for a child to grow up in and develop. So, we make every attempt to trace a child's family and try and re-unite the child with them.
For parents who have abandoned their children on account of poverty but are willing to be reunited with them, we provide counsel and help them get the necessary financial assistance from the Government to be able to raise their child in a home environment.
Nisreen Ebrahim,
CEO, Rangoonwala Foundation (India) Trust

I will never forget my first visit to Sri Arunodayam. A late evening in the summer of 2009, meeting the cheerful and well cared for special children, surrounded by very few material amenities, but a lot of love, affection and individual care from each team member… be it a caregiver, or the Founder-Trustee Iyappan himself! For RF(I)T, this partnership has been a high impact one, where Sri Arunodayam has not only met it's commitments, but demonstrated the futuristic thinking and able implementation of a dynamic organization that we are privileged to be associated with.
Albert's Mother