LITTLE DROPS OF WATER MAKE A MIGHTY OCEAN…

We are blessed with a large number of individual donors and supporters. Impressed by the care and quality of services rendered to the children, they continue to support us. A philanthropist, Mr. Pandian donated 1.5 grounds of land to us to construct a home. Mr. Sauquet, a philanthropist from Spain sponsored the construction of an 8000 sq.ft. facility. Our boys reside there today.
Here are examples of people from various walks of life who chip in to support in unique ways. They are now part of our Sri Arunodayam family. You can think of your own way to make a difference!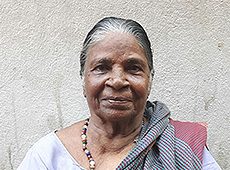 Kokila

Kokila is an 84 year old lady who contributes to our home each month by collecting excess rations from her neighbors and friends. Her faithful and completely voluntary service is outstanding for a person her age, proving that where there is a will, there is a way!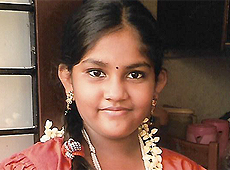 Nivedidyaa
Nivedidyaa is a student from Velammal Vidyalaya School who saves her pocket money all year round, donating it to the children on her birthday. She is getting a priceless education in practicing the beautiful virtues of discipline and charity very early in life.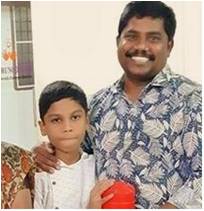 Shank Kerthik

This generous 12 year old studying at J R K Matriculation Higher Secondary School, Vadapalani visited us on his birthday to donate the pocket money he had been saving all year round for the children of Sri Arunodayam. Instead of a fun party with family and friends he took the time to connect with the children and to know each one by name! His mother Anuradha was instrumental in purchasing and distributing hundis to his friends, encouraging them to share with charities of their choice.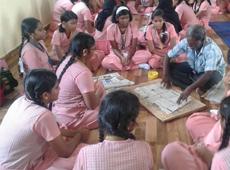 Students of Good Shepherd Convent, Nungambakkam

These students have been our children's constant companions over the past 10 years. They support Prayatna through training programs and by patronizing its products. They volunteer at our in-house programs and external events. They also regularly support our home by providing provisions and personal items for the children.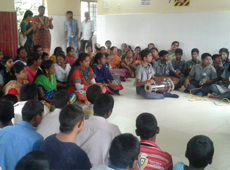 Students of Amrita Vidyalayam School

These students have been regular annual visitors to our home especially during Diwali. They provide provisions and items for the children, and sing bhajans with the children during this time.
Ways to raise funds

Dedicate your special days
Birthdays, anniversaries, and other special days by getting your friends to support organizations like ours, in ways that they can – as a gift to you.

If you are in the business of organizing events frequently, you might want to consider donating a part of the proceeds to causes like ours.

Run, walk, swim, cycle in a race
This will help you raise awareness and support for causes like ours, and more people can get onboard as you become a committed ambassador.