FUNDRAISE
A large number of donors and supporters of Sri Arunodayam are individuals. Impressed by the care and quality of the services rendered to the children, they continue to support us. A philanthropist, Mr. Pandian, donated 1.5 grounds of land to us to construct a home. Mr. Sauqet, a philanthropist from Spain donated the money to construct an 8000 sq ft facility for our children. Our boys reside there today.
There are many examples of people from various walks of life who chip in to support in their own unique way. You can think of your own way to make a difference!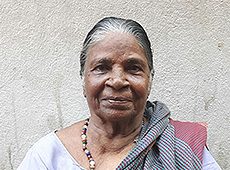 Kokila is an 80 year old lady who contributes to our home each month by collecting excess rations from her neighbors and friends. Her faithful and completely voluntary service is outstanding for a person her age, proving that where there is a will, there is a way!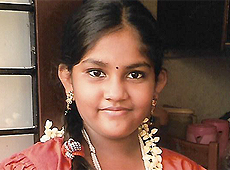 Nivedidyaa is a student from Velammal Vidyalaya School who saves her pocket money all-year- round, donating it to the children on her birthday, each year. She is getting a priceless education in practising the beautiful virtues of discipline and charity very early in life.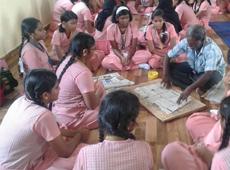 The students of Good Shepherd School have been our children's constant companions these past 6 years. They support Prayatna through several training programs and by patronizing its products. They volunteer for our in-house programs and external events. They also support the home by providing provisions and grooming items for the children.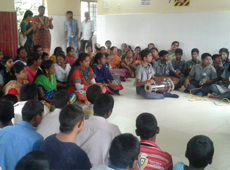 The students of Amrita Vidyalayam School have been regular annual visitors to the home, especially around the season of Diwali, for over 5 years. They provide provisions and help with spiritual exercises such as conducting bhajans for the children around Diwali time.
Apart from individual donors,  a few Government and non-government agencies support us, such as the Department of Social Welfare, the Department of Social Defense, the Government of Tamil Nadu, Rangoonwala Foundation (India) Trust, Global Giving, Global Fund for Children, Give India, and Marc Sauquet Foundation. Some of these agencies provide direct funding support while others provide a platform for us to garner funds and resources.
Ways to raise funds

Dedicate your special days – birthdays, anniversaries, and other special days by getting your friends to support organizations like ours, in ways that they can – as a gift to you.

Organize an event – If you are in the business of organizing events frequently, you might want to consider donating a part of the proceeds to causes like ours.

Run, walk, swim, cycle in a race. This will help you raise awareness and support for causes like ours, and more people can get onboard as you become a committed ambassador.